0% to Landfill
We are investing in streamlining our processes as well as the technology we use to achieve our goal of 0% waste to landfill.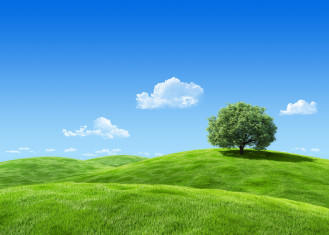 Solar Powered
We have installed 380 sq metres of solar panels on the roof of our main warehouse in Pershore to achieve our goal of becoming wholly solar powered by the end of 2025.
Supporting Wildlife Initiatives
OCM are a Corporate Partner with Worcestershire Wildlife Trust. During 2021 OCM enabled the trust to purchase heritage trees in a semi-natural ancient woodland.
Additionally, OCM have supplied tools and equipment to support the work of the Trust in maintaining their 80 sites and over 3000 acres of protected natural landscape throughout Worcestershire.

WEEE Compliance
We are regularly reviewed and inspected by the Environment Agency to maintain our WEEE compliance. The WEEE Directive reduces the amount of electronic waste disposed of via landfill or incineration, limiting pollution.
ISO 14001 Environmental Policy
You can download a copy of our environmental policy the aim of which is to continually improve environmental performance.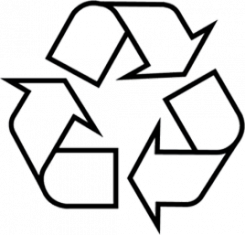 Re-using and Recycling
Where possible, we recycle or reuse waste. This means that less waste is sent to landfill.
Any units that are not suitable for resale, repair or have limited life expectancy due to age are:
Stripped of parts removing the processors, motherboards, memory and any other housed cards,
Hard disk drives are scanned, removed and shredded in house to 25mm.
The shredded stock is bagged, labeled and weighed for sending to the approved authorized treatment facility (AATF),
Treatment
The destroyed units are further processed at the recycling plant and shredded to a finer level before being sorted into various components including aluminium, steel and copper. The recycling plant will recover precious metals such as silver, gold, titanium and palladium.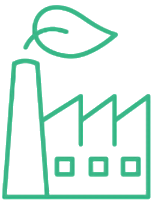 Other Accreditations
Upper Tier Waste Carrier/Dealer/Broker Registration CBDU224867
T11 Exemption from the Environment Agency
Site Ref: NC2/061891/2021, allowing us to repair or refurbish Waste
Electrical and Electronic Equipment (WEEE) HGV Operators Licence ODO260988.
See What Our Customers Say
We have become the first choice IT asset management partner of financial institutions, major retailers, multi-nationals and public sector organisations
"Having worked with OCM for some years, I can confidently state that their approach to customer service is exemplary. Our account manager is always highly responsive, very friendly, and consistently helpful, even if some of our requests are troublesome! OCM are a pleasure to partner with, I would not hesitate to recommend them."
IT Service Delivery Director
"We use OCM as our recycling partner not just because they are good at recycling our unwanted IT equipment or because they follow good practices and standards to ensure we comply with the regulations. For us we use OCM over other recycling companies because of their commitment to raising money for local and national charities. Since our relationship with OCM began many years ago, we have raised tens of thousands of pounds. Our account manager is a pleasure to work with and he has personally helped to raise thousands for a local charity. As a company and as a collection of people, I would highly recommend working with them."
Head of Technology Support
"We had limited time and resource to collate all equipment from various floors and OCM managed to sort in type order, identify data items and preparation for collection. Very happy with the asset reporting detail provided and erasure ID information"
IT Asset Manager